100 days of Lettering are back!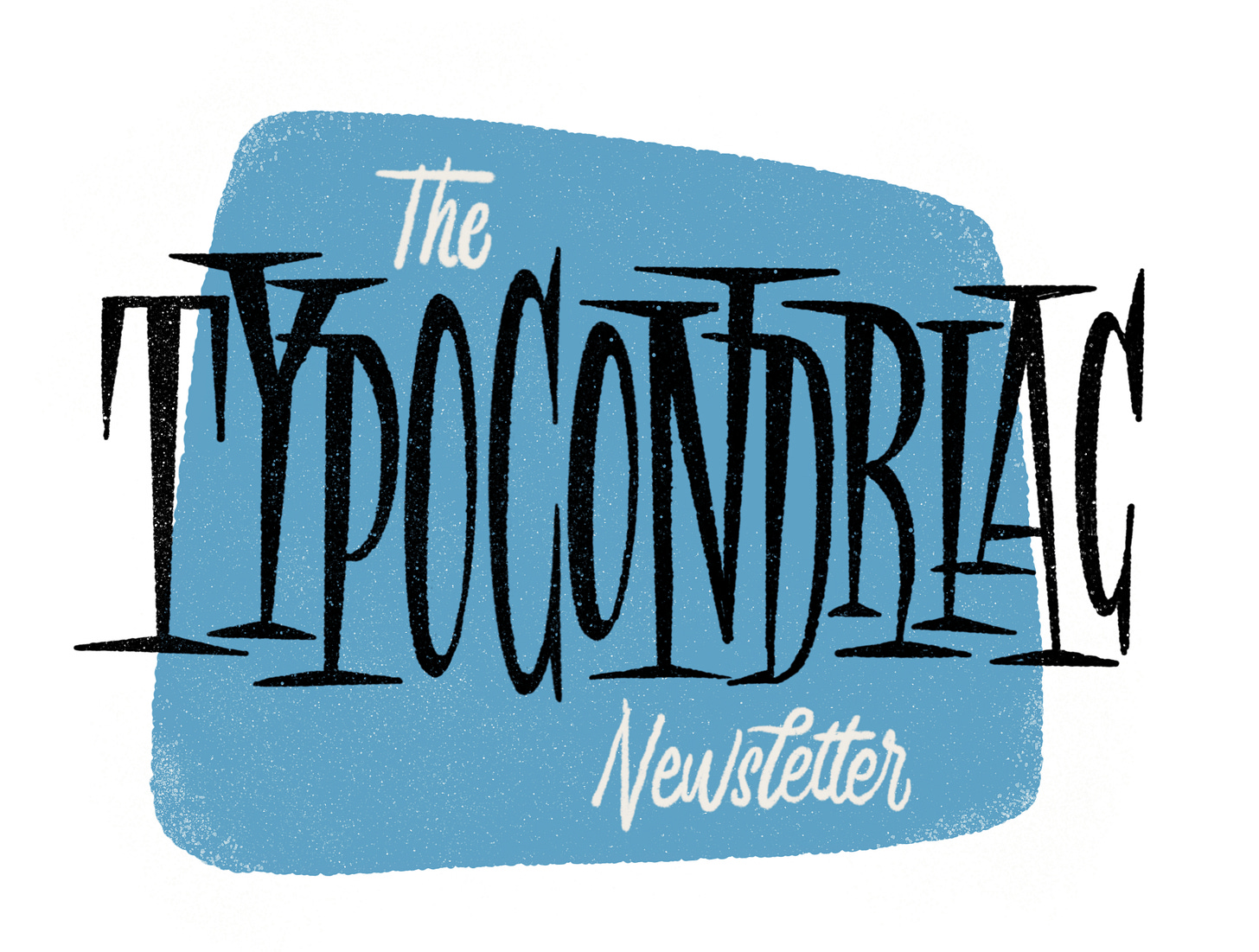 The Typocondriac Newsletter 08 - 100 days of lettering are back!
Hello my friends,

As it sometimes happens, this month's newsletter is a bit late. It should have been published last week. But something happened and then, this email had to wait.

Last week, my friend Chris Campe, alias @allthingsletters on Instagram, sent me a message to ask me if I would be interested doing another "100 days of lettering" challenge.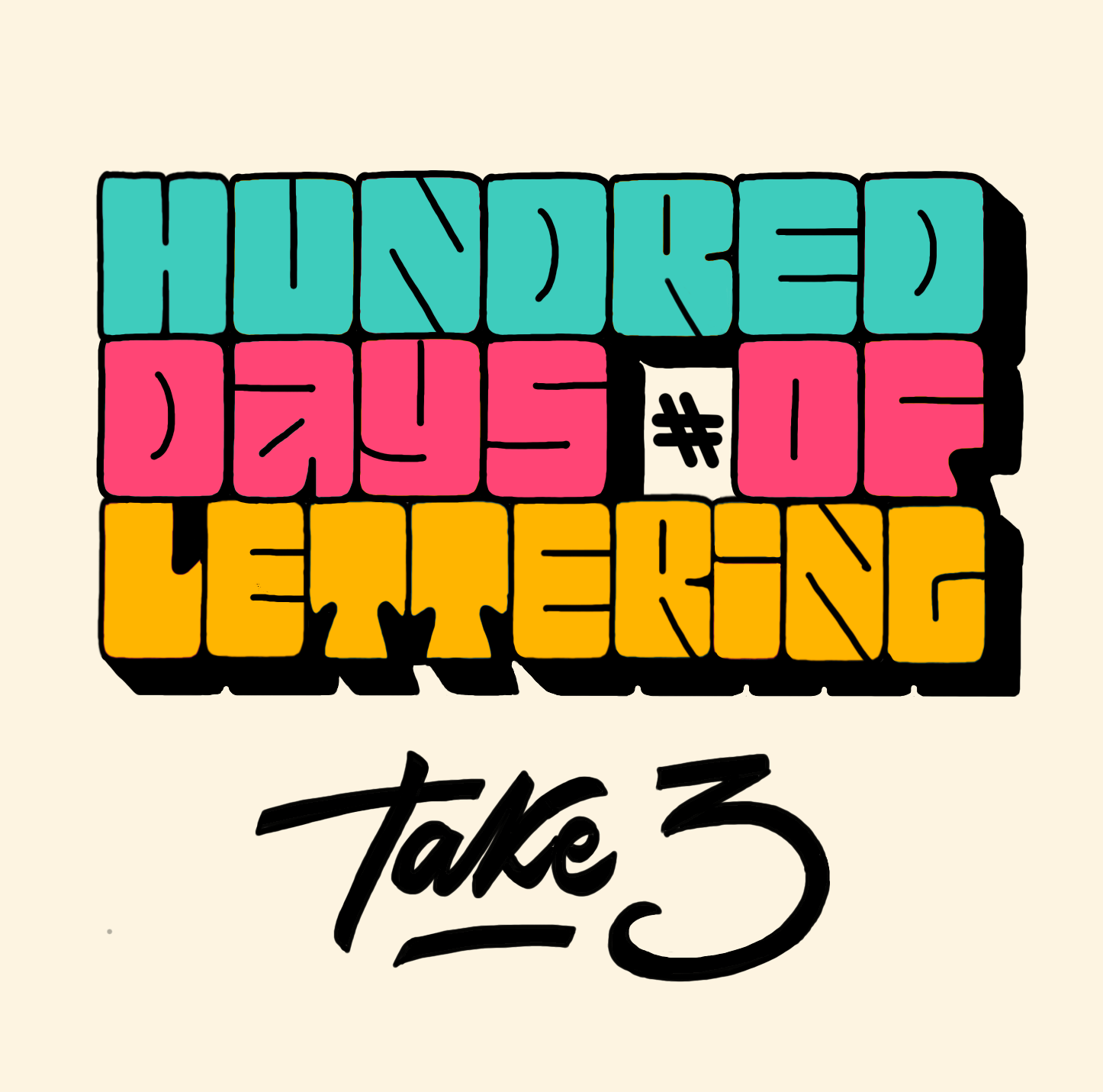 For those who don't know what that challenge is, this is something I have done the last 2 years to help me improve my work. And when I say "improve my work" I talk about technique, but also about style and fun. 

The  goal of that challenge is to publish something about lettering every day, for 100 days, on his/her Instagram account. It can be a sketch, something digitized, a book, a video, etc. Something related to lettering. And the 2 first times I did it, that was almost sketches for me and some works on the iPad.

I started that challenge to improve my work but also to get another relationship with Instagram. I wanted to be more relaxed about what I was publishing, and said to myself that I would publish every day, whether it is good or not. I think that was the biggest challenge here. But it was so a relief for me. I learned so much and got so confident to post something that could not be of great quality. Lowering that pressure was really important. Also publishing something you do for you and not for others was really important.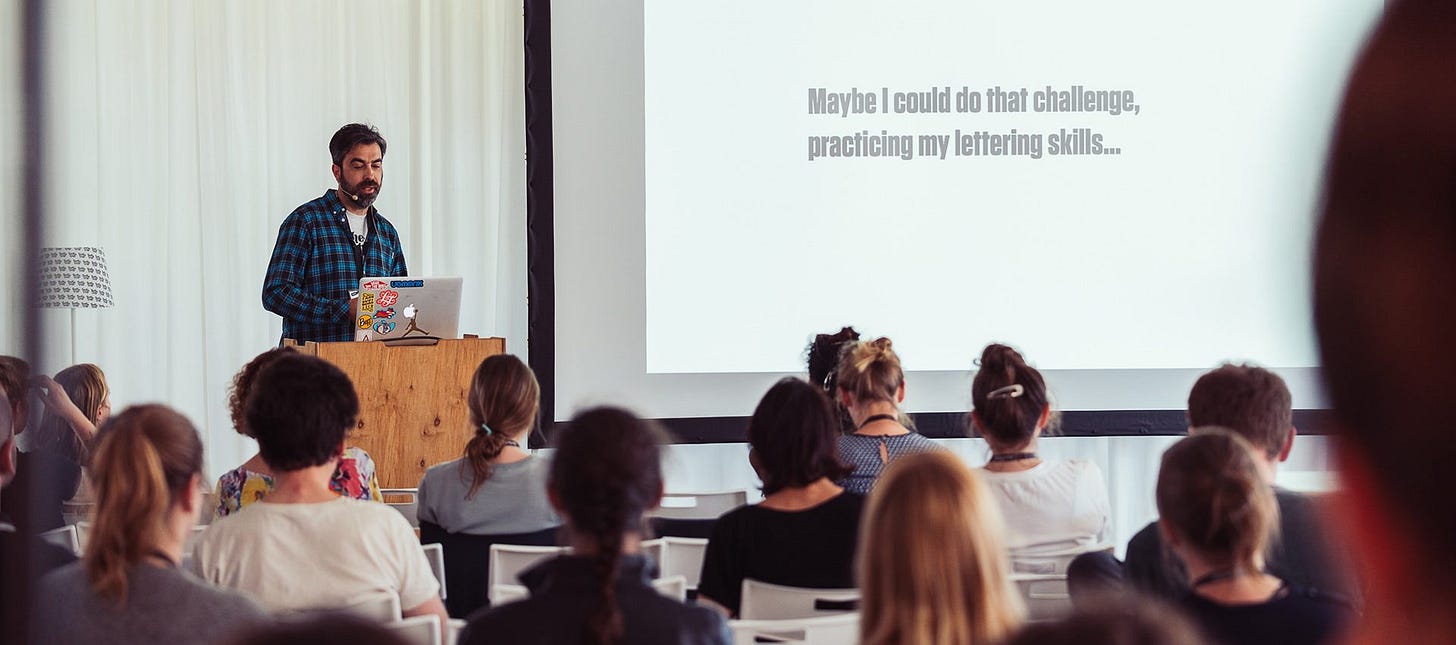 (Photo of my talk given at Berlin Letters)

So after that great success for me, I was invited to Berlin Letters to talk about that experience. That is where Chris asked me, for the first time, if I wanted to do another challenge. A second one. There, right in front of the audience, we decided to do the second "100 days of lettering" challenge. That second one was a bit more difficult for me because I wanted to draw more letters in order to create fonts. And the process was a bit different than doing a lettering piece each day. So showing up each day was not easy. But I did it. And again, I learned much that time.

And, then, last week, Chris contacted me again to start a third session. And this time we had another feeling: the need to produce each day, to have fun each day, in order to not fall into depression. Times are really difficult. Between Covid, Climate Change, Economics, Trump and more, it is not easy to wake up every morning motivated. And I remember that the 2 first years of the challenge, it really helped me on the mental health side. It really gave me motivation in my work, in what I want to do everyday. And this time, I really feel like I need it. It was not planned but I can already see how it could help me again. 

So, from the 15th of November, and for 100 days, I am going to post everyday on Instagram something related to lettering. Sketches, vectors, compositions, experiments, maybe some videos. I am not sure yet. But I will post. 

I know I want to doodle a lot more, have more fun, and not be blocked by technique. I also want to play with colors on my iPad. I want to do more Outdoor related stuff, like I said in my previous newsletter. 

And... like for the 2 first years... I would really like you to join that challenge. It is a huge challenge but which could bring many unexpected things to you. Trust me. This is hard but totally worth it. We would not do it for the third time if it was not worth it. And, with Chris, we decided to launch on the 15h just so you can prepare, think about it, ask questions. Find the goal to that challenge. What you would like to do, to learn, to improve. It does not need to be big each day. I personally spend around 1 hour each day and I publish pretty quickly so I don't spend too much time thinking if it is good enough to be published...

All you have to do is publish everyday on Instagram, using the hashtag #100daysoflettering and share your thoughts about what the work or process you publish. 

No pressure, you have until the 15th of that month to think about it :-) But I will be there and I hope you will be there too. If you have any questions, don't hesitate to reply to that email and ask me anything you need. Let's do it together!

 
Inspiration and News for September 2020

As I told you in the last issue of September, I have stepped a little back from social medias during october but when I was checking I did bookmarked some really interesting stuff.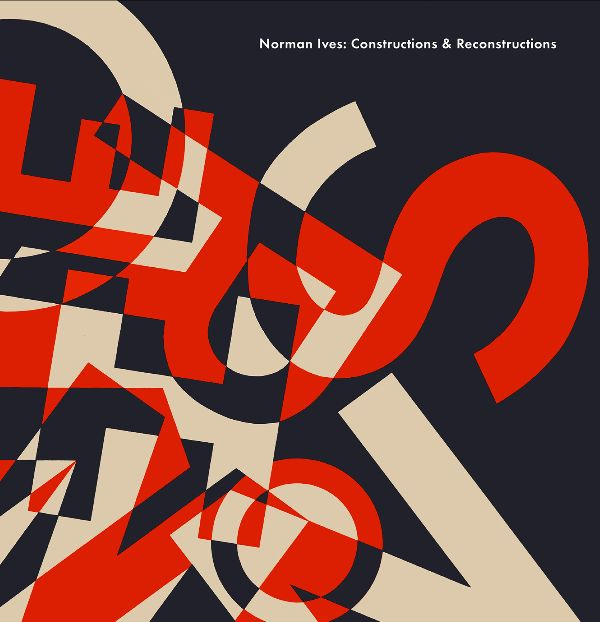 I discovered Norman Ives work lately and I must say I was astonished by it. Really that kind of things I would like to achieve: forgetting about letters and concentrate on shapes.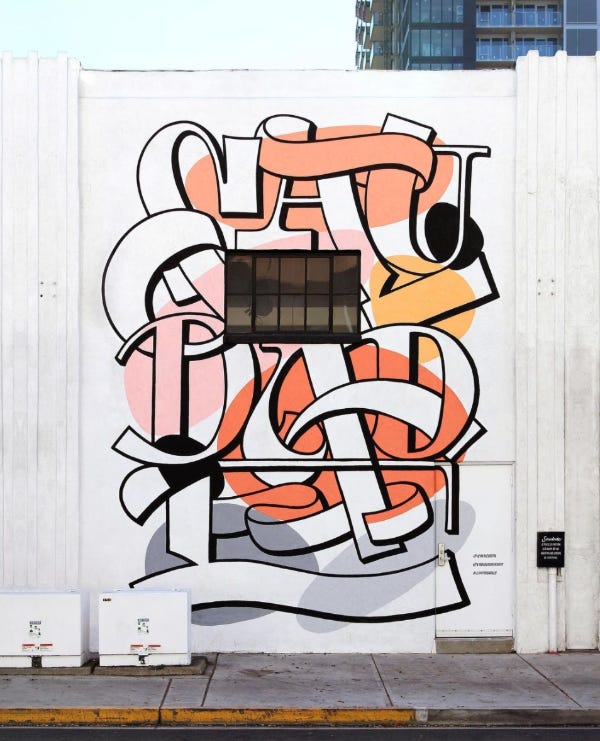 Talking about shapes, I feel really concerned about colors and illustration lately, and I am going to try to go in that direction during my #100daysoflettering. Beautiful work from Cyla Costa.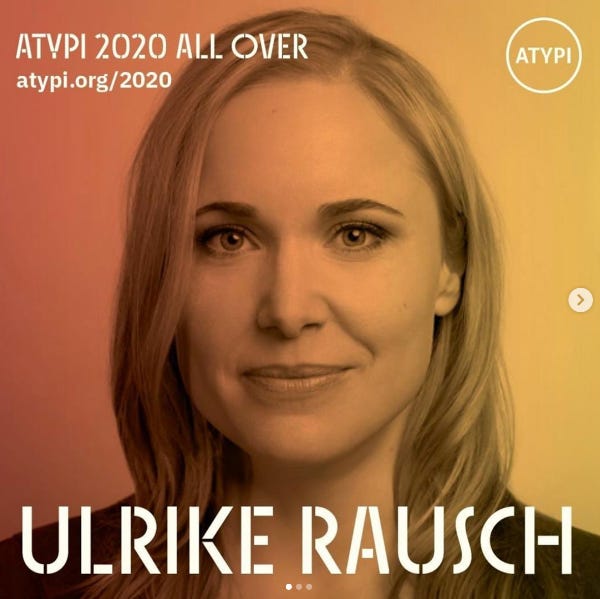 My friend Ulrike Rausch is a very interesting type designer because she always try to bring fonts to their extremes, mostly by using Opentype. In that talk, she explains how she created her last font, using handwriting. This is a fantastic talk and that is the kind of type design I love ;-)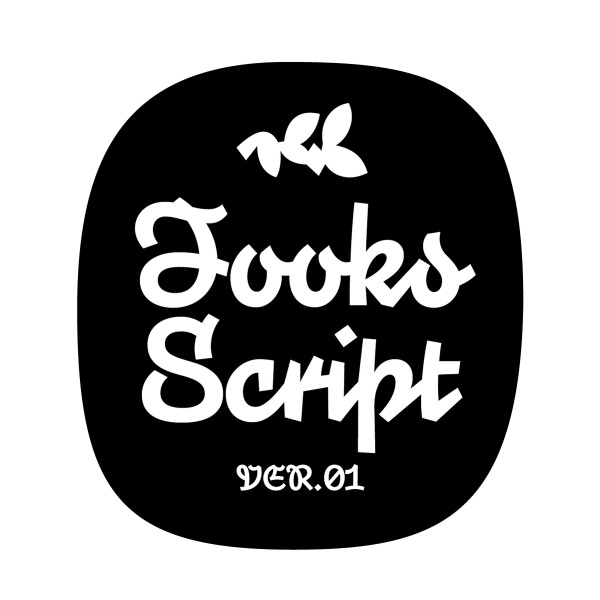 New font from Lewis McGuffie available at Future Fonts. I love everything about it! 
Really surprising font here again. Seems weird, experimental but with a really strong identity and really readable too me. Love it!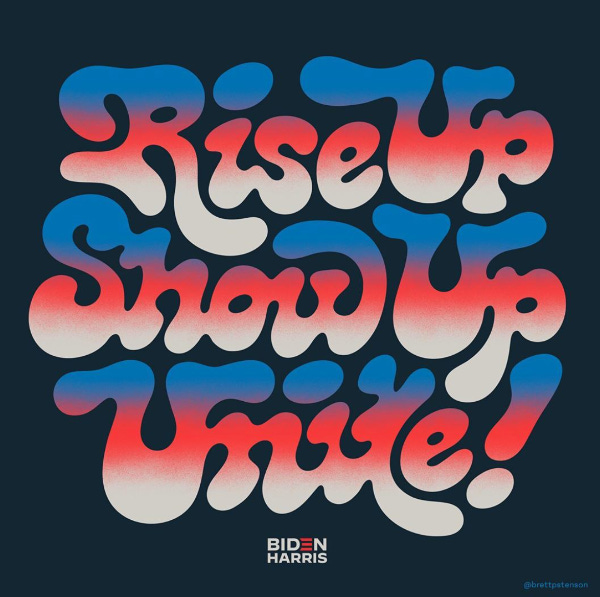 I will finish today's newsletter by a great work from one of the best among us, Brett Stenson. Here is his work or participation to a challenge created by Jessica Hische to support Joe Biden's election. Many designers did participate and she also created a website so people can download participants works. Great initiative! 

This is all for today. I hope you will join the #100daysof lettering with Chris and I. It is going to be a lot of fun. Don't hesitate to share if you join or not. You can also share that email or the webpage of the newsletter included in that email.

Thanks again for your support and talk to you next month!!

Francis